Today, I am very pleased that so many people have gathered for the preopening ceremony for the Galette Cafe HAZE.
I feel very indebted to those in Echizen Town that have continually helped to propel the prefectural administration in their town. I am especially thankful on this occasion, as the facility was built through the idea of encouraging tourism to promote this area.
In this area of Kami-Misaki, in the winter there are daffodils, and it is also a wonderfully scenic spot to enjoy the sunset. From the year 2013, through the Prefecture's "Furusato Creation Project," the people of the prefecture and town came together as one and made this project into a reality. They focused on an area that wouldn't just be for the winter, but that would draw crowds all year long.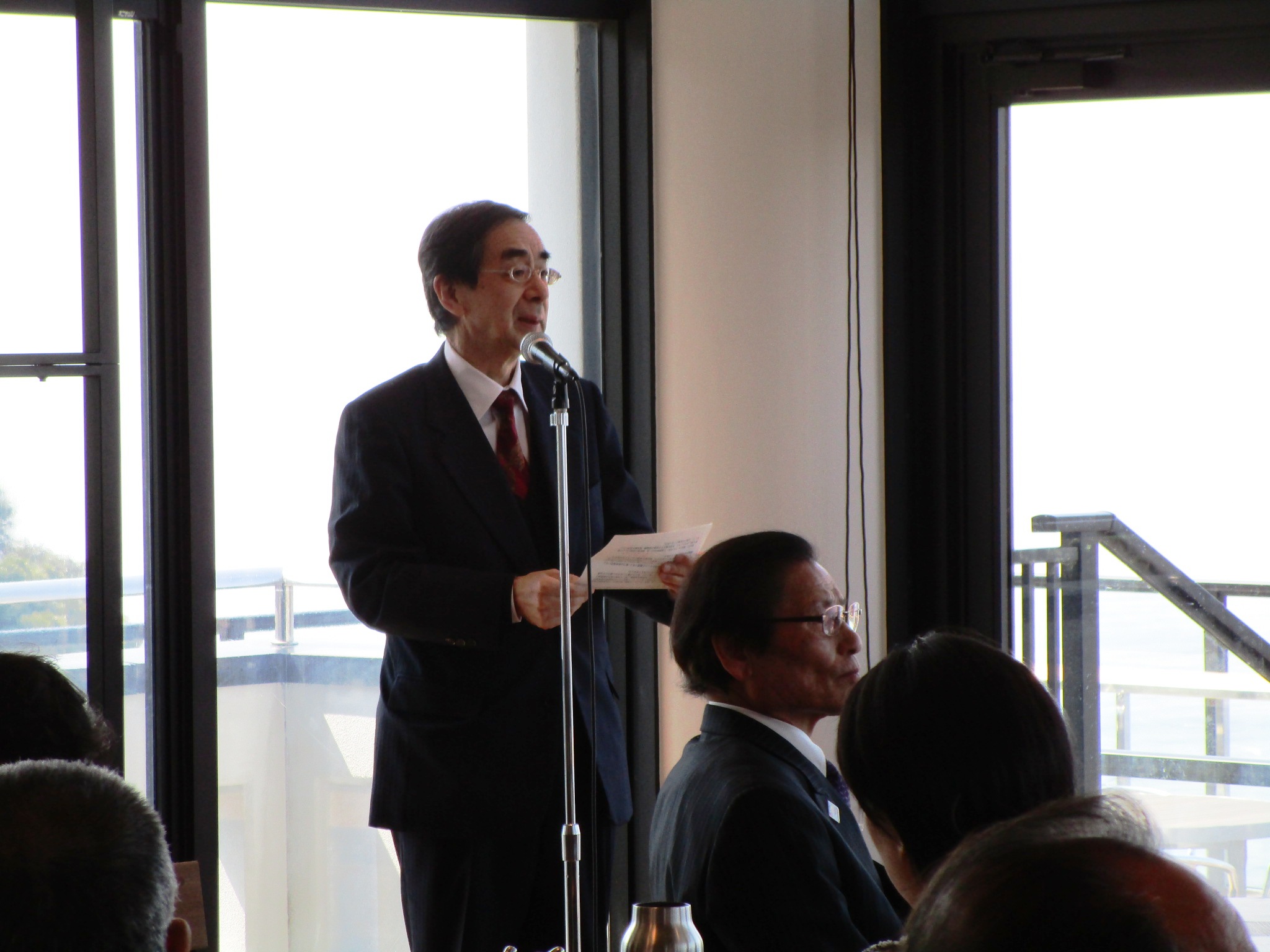 In this project, the Nature Literature Museum was transformed into a Galette Cafe so that people can view the spectacular scenery of the Sea of Japan while enjoying a meal. Additionally, other actions such as creating a light up area has brought a lot of activity. It is very important from now on for many people to visit.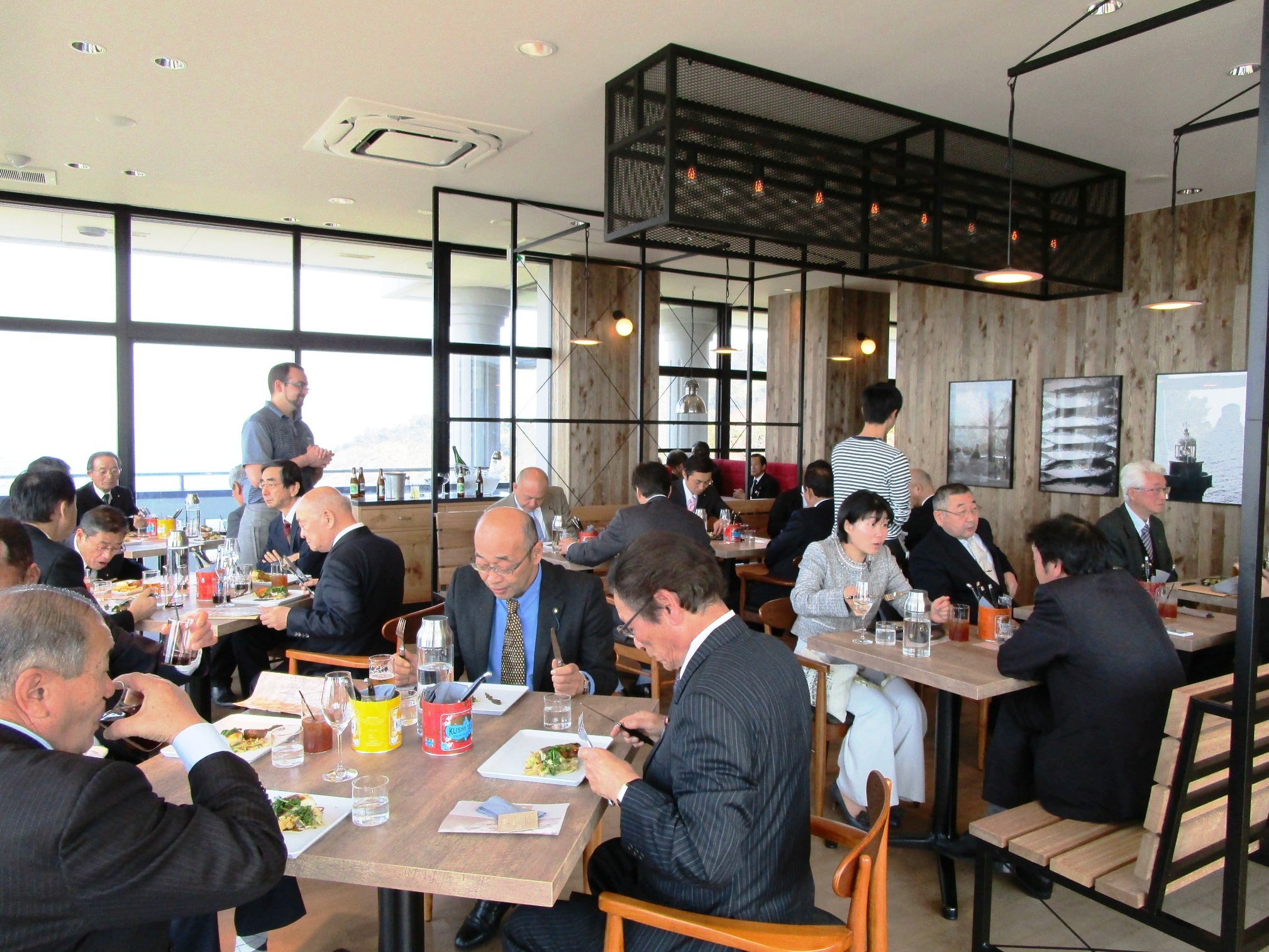 Echizen Town looks very similar to region of Brittany in France, where galette is the local food. This Galette Cafe uses fresh fish and buckwheat flour from Fukui Prefecture, one of the top three buckwheat production areas in the world. Furthermore, the prefecture is currently working towards making its own wine, and we are looking into being able to offer local, Fukui wine at this cafe.
From here on, Fukui Prefecture and its various regions will experience a large change. Through everyonefs support, Echizen Cape and the Gallete Cafe are sure to be a success. By combining the sense of the young people and the wisdom of those who are older, I truly believe that this facility will be a success.