Today, Ifd like to celebrate with you the reopening of Imajo Station since its renovation. Starting from today, this station will be an institution that offers historical and cultural information as well as tourist information.
As you know, Minami-Echizen is a town that has a variety of geographical features. Since ancient times the Imajo area flourished as a key place on the route between Hokuriku and the capital. From the Edo Era to before and after WWII, it also developed along the Hokkoku Highway into a station town. It was then called gImajo-Shukuh historic Post Town. Additionally, it has been a railway town since the Meiji period. Through these circumstances, Imajo gained an abundance of tourist attractions, which include historical and cultural resources.
Last year, gHistorical Tunnels of the Hokuriku Railway Lineh was approved as a registered tangible cultural asset. Three tunnels in Minami-Echizen Town were registered. Along with the tunnels in Tsuruga City, they are gaining attention as a new tourist site. Bus tours that explore the tunnels are a huge success, and many tourists now visit here.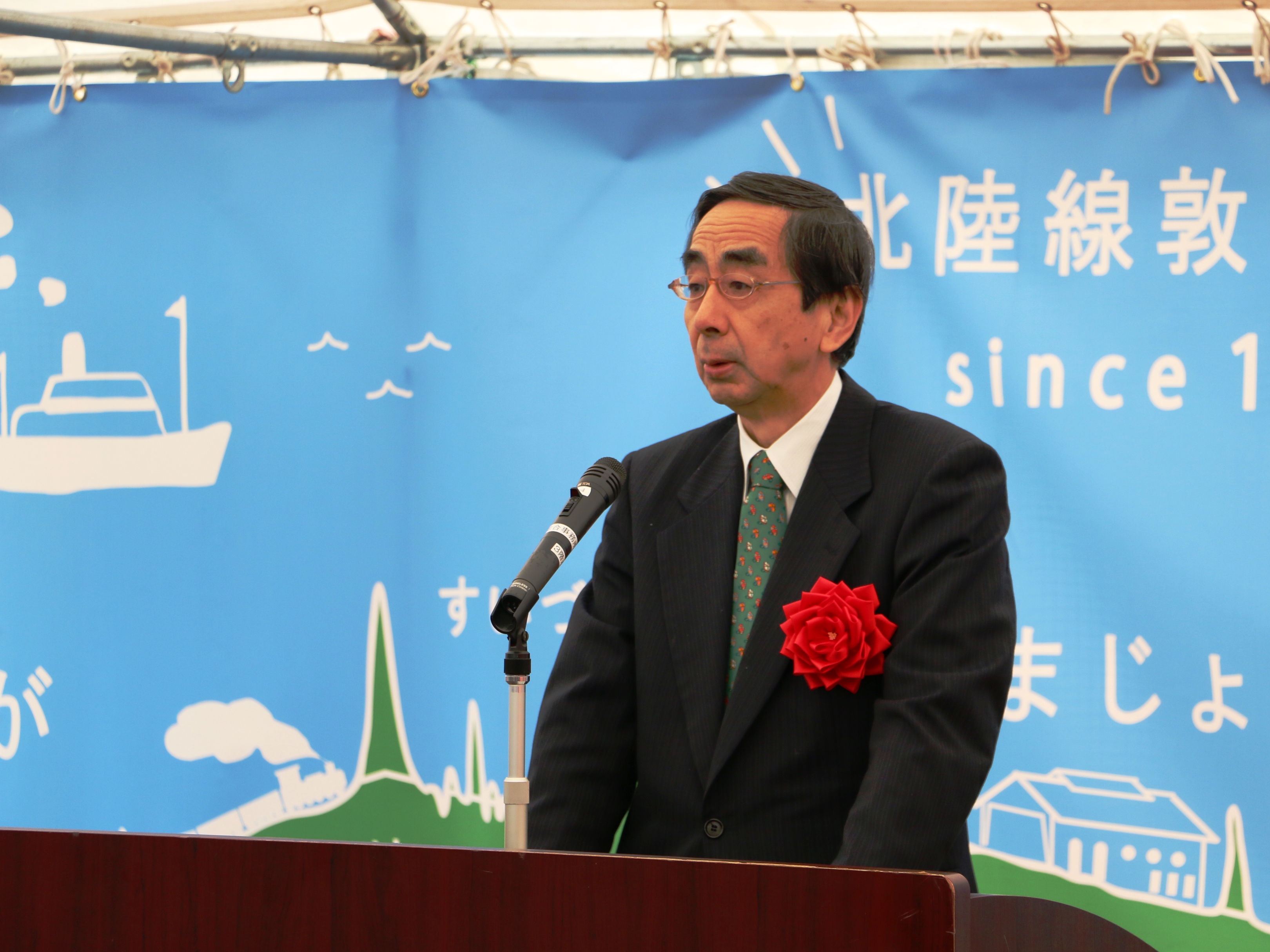 Since its start in 2014, the gImajo-Shuku Projecth has mostly been the responsibility of local residents. This project aims to expand the number of tourists utilizing its history, culture and townscape.
Local residents promoted the different activities of this project that made it possible. The improvements of the Hokkoku oldway such as the installation of all-night street lamps, signs, and pavement, match well with the scenery of Imajo-Shuku. In addition, next year the Showa Kaikan,the hall built in the center of Imajo-Shuku in showa era is planned for renovation.
The new Imajo Station is also one of products of the Imajo-Shuku Project. The main facility is the gMachinami Information Centerh which introduces the Imajo area and its history as a flourished station town and railway town. The market space for local products and the information area were also renewed. This station will be a center to spread historical and cultural information as well as tourist information.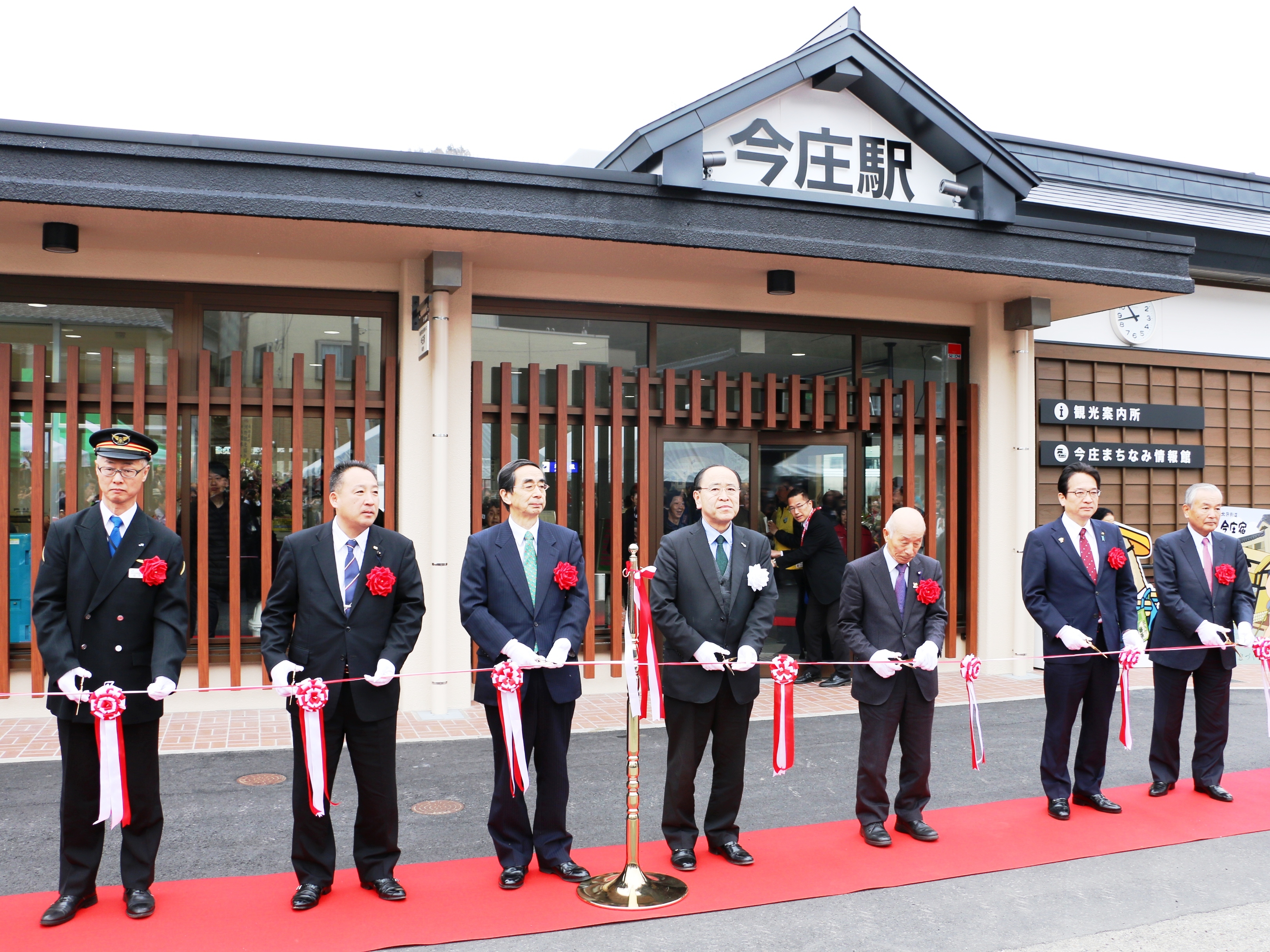 As Mayor Iwakura said in his speech, the Hokuriku Shinkansen Line will reach Tsuruga through this town in five years, so Imajofs old railway heritage will have more special value. Therefore we need to strengthen cooperation with Tsuruga City and Echizen City as well as Shiga Prefecture, in order to further advance this area.
In this town, we all enjoy delicious cuisine and local Japanese sake. I still remember when I was a child, I used to get off a train here and hastily eat Soba (buckwheat) before returning the plate to get the five-yen refund. I strongly hope that we all unite to make this town gJapanfs best highway townh.
In conclusion, I wish for the continuing success and health for everyone here today, as well as the growth of Minami-Echizen Town. Thank you very much.