I want to thank President of JA Central Union, Fukui Prefecture;Mr Tanami ,The Mayor of Eiheiji, Mr Kawai; President of JA Eiheiji, Mr. Suzuki; and the farmers of Eiheiji for attending the ceremony to plant ICHIHOMARE, Fukui Prefecturefs new rice :
Additionally, many others have gathered here today, including the chief priest of Eiheiji Temple, Mr. Kobayashi; the children of Shihi Kindergarten, and those with the word gICHIh or gHOMAREh in their name.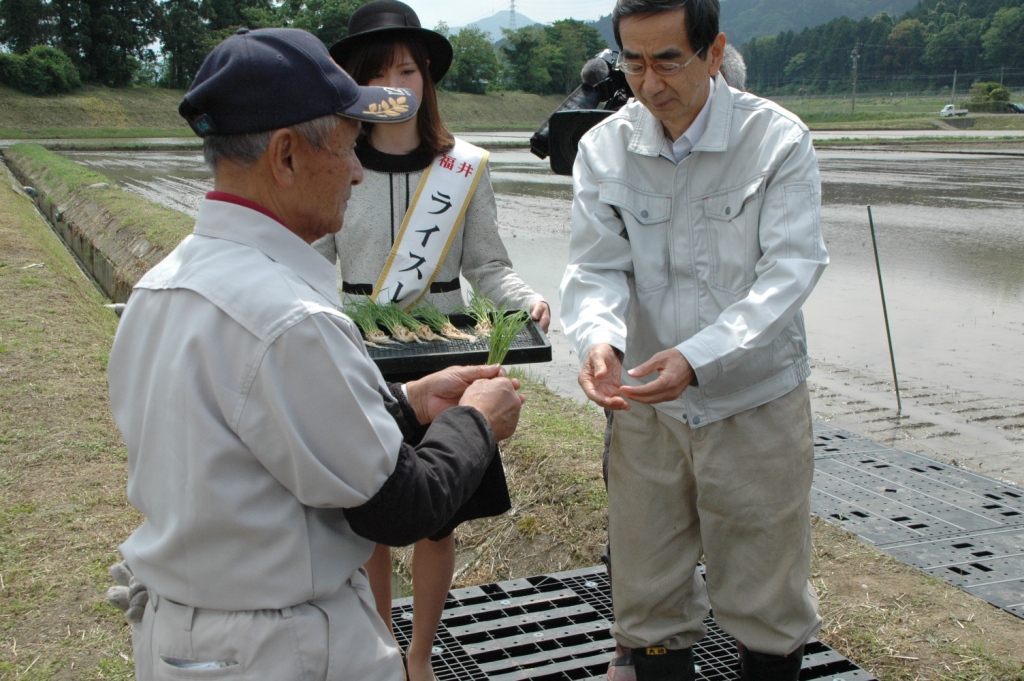 The technology that created KOSHIHIKARI has been continually advancing every day for the past sixty years. Finally ICHIHOMARE which is most delicious and exquisite rice was made.
Characteristics that help contribute to its taste include its white color and glimmer, which are comparable to silk; a tender sweetness that spreads across the mouth; and the perfect balance between the feel of the grain and its springy texture.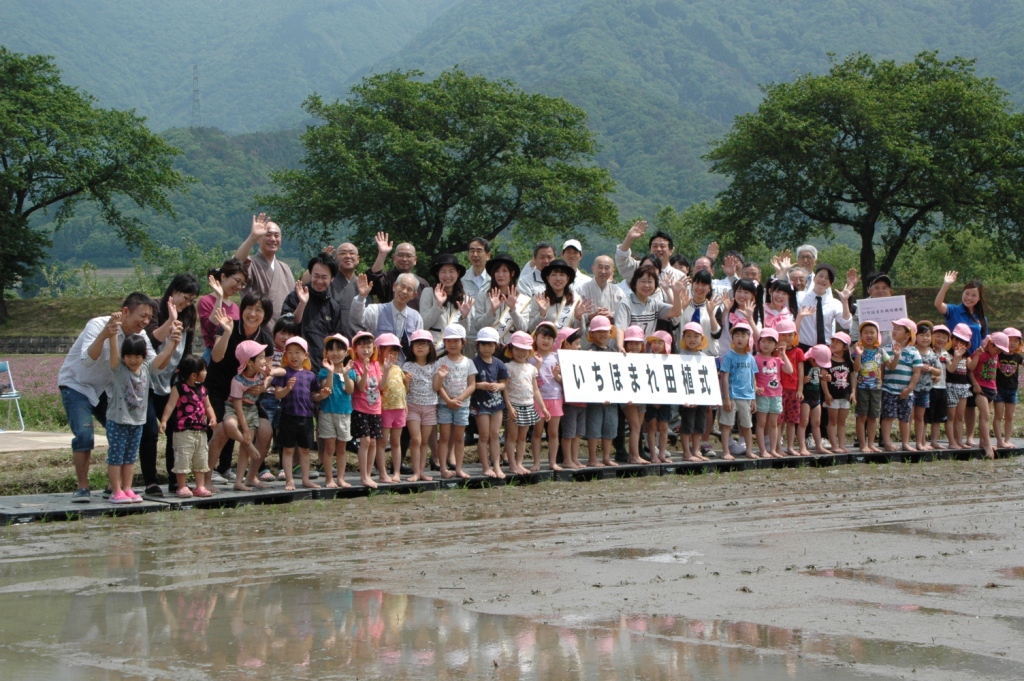 ICHIHOMARE is a true masterpiece gifted to us from Fukui Prefecture, the birthplace of KOSHIHIKARI. I believe that the spirit of FURUSATO; peoplefs connections, nature, history, culture, and much more are realized in this new rice.
This year,131 farmers with high technology in pursuit of the taste and seculity will make this rice in the ideal climate for rice cultivation such as the clean water and rich soil. In this autumn we will proudly sell our rice to our entire country.
Thus, we will now commence the planting of ICHIHOMARE. Letfs be sure to work hard and grow the best rice in Japan. Thank you.